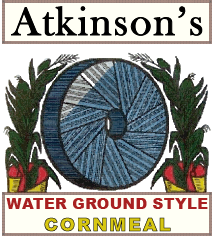 Shipping & Returns
Returns, Refunds and Exchanges Policy
How To Return An Item
Your item must be in its original unused condition to be returned, unless there is a manufacturer defect.

1. Please telephone us at 800-948-5707 or email orders@atkinsonmilling.com to request a refund.
2. Mail your returned item to:
Atkinson Milling Company
95 Atkinson Mill Rd.
Selma, NC 27576

3. Include in your package a small note telling us what was wrong with the product.

Refunds

We are happy to give you a full refund for any product that is defective.

Exchanges

If your item is in like new condition and you do not want what you got, you may exchange your item for something else you like better. You will not be subject to any restocking fee, but you still will have to pay return shipping.